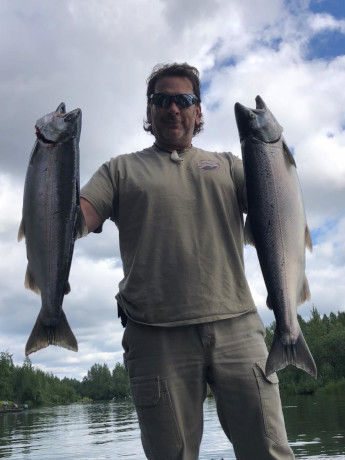 More big Silvers...
Expect a lot of action when you book your trip with Jim River Guide Service. It is all about fun. There are a lot of ways to do it, trust us to make it happen the right way. Don't risk your fishing trip any other way.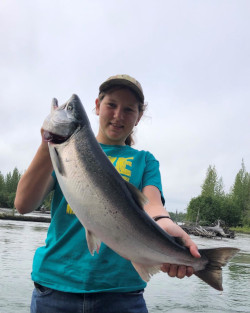 Even Girls Can Do It...
There is plenty of fun no matter what your age. There is something great about spending time with kids in the field. There's more fun to be had hunting and fishing than any iPhone or video game...just ask this young lady.
South Dakota Fishing Guide and Outfitter
We offer lots of fishing opportunities. You can set it up as a nice addition to your hunting experience, or as a stand alone fishing trip.
There are a lot of options when it comes to fishing, it can be overwhelming. It's nice to know a fishing guide who knows who to use for what, and who NOT to use. That insider information value is fantastic.
I provide fishing trips in both South Dakota and Alaska. Whether you want a day of fly-out fishing, a few days and nights in a lodge setting or (the capitol of remote fishing) sleeping in a tent for a few days in remote Alaska, give me a call.
---
Contact Information
Please call or e-mail me with any questions or to get a list of ALL my clients from last year.
Jim River Guide Service
Willie Dvorak
432 Railway Avenue
Mellette, SD 57461

Text or phone: 605-228-8162
E-mail