South Dakota Hunting Blog
Buffalo Hunting - Face to Face Hunting
---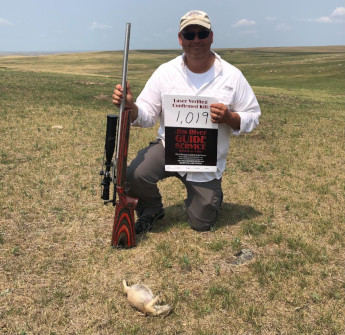 Joel and his dad Jim have hunted 15 times with me. He builds the finest shooting rifles. If you want a custom rifle, contact me for his deets.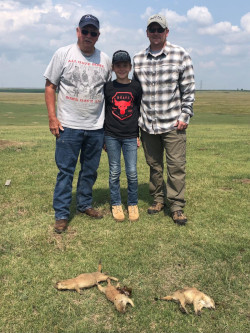 Father-Son-Grandson
I can't get enough of these pics. Both fathers are heroes for being along on the trip. Both sons make their dads proud. Grandson makes grandpa proud and grandpa is a hero to the grandson. Trips like this are GUARANTEED to be remembered forever. It was great having you guys out AGAIN. I hope I see you all next year.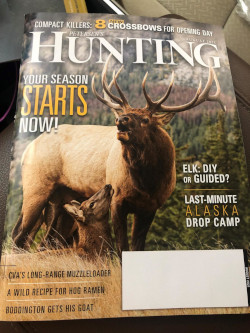 Reminder: check out Petersen's Hunting...
If you haven't already checked out my article, go to: "Picking the Right Outfitter" in the August 2021 issue of Petersen's Hunting page 57. There's a lot of do's and don'ts to save you money, time and heartache on your next hunt. I've received a lot of positive feedback from it! Email me and let me know what you think.
I'm a people person. While I send plenty of texts and emails, I prefer face-to-face and voice-to-voice communication. Jim River Guide Service provides The Ultimate Guided Experience. Part of it is due to something so simple as my communication skills. I appeal to people that appreciate person-to-person communication. If that is you, call me.
The lost art of communication: If those words catch your attention, you will likely have the time of your life when I personally guide you.
This Week:
>Allen booked his bison hunt.
>Will booked his bison hunt for 2.
>Matt booked his prairie dog hunt for 2022.
>Andrew re-signed for his prairie dog hunt for 2022.
THANKS GUYS!
*I just had a buffalo hunter back out of a December date. If you want that date to hunt bison before Christmas, call me with your credit card before the next guy does and it's yours.
"I can always count on you to have some great stories. I've been on a couple of those hunts that you are talking about. Ughh! I always look forward to having an incredible time with you. I would recommend hunting with you to anybody." Brian, OH
Contact me immediately if you want that date for buffalo hunting. I have a little more room in my schedule for January or early February but those dates are booking up quickly. Email me today and I will send you all of the details. I'm also looking to fill a spot for archery mule deer hunting in October of 2022. Call me if that is YOU.
---
Contact Information
Please call or
e-mail
me with any questions or to get a list of ALL my clients from last year.
Jim River Guide Service
Willie Dvorak
432 Railway Avenue
Mellette, SD 57461

Text or phone: 605-228-8162
E-mail