South Dakota Hunting Blog
Bison Hunting in South Dakota - It's Not What You Thought
---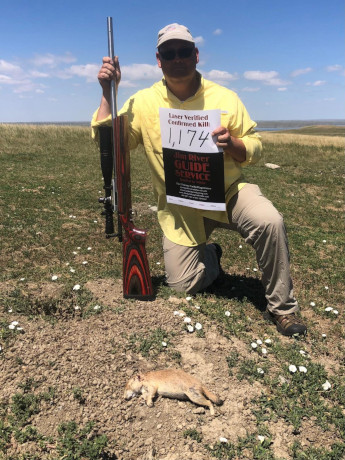 Joel is my goto guy for all things "custom" with rifles. Contact me for his contact information if you are looking for a custom rifle. Several of my customers shoot rifles that he has made. The proof is in the pork. His rifles are tack drivers.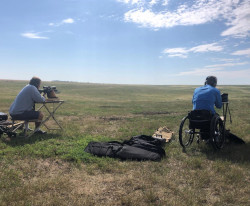 Willy and Joe
enjoyed two days of awesome shooting. The countryside is gorgeous where prairie dogs live. If you are wanting a great experience, bring LOTS of ammo and I'll show you a few things to make you a fantastic shooter.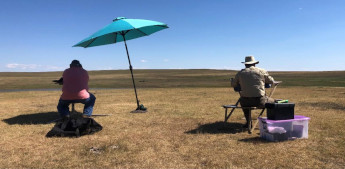 Two pals enjoyed the trip
If you want me to guarantee that you will be shooting ONLY with your pals, let me know and I will make it happen for only a few bucks more. Be ready for incredible shooting opportunities, bring plenty of ammo so you don't run out.
The phone is ringing off the hook with bison hunters wanting to experience the exciting hunts we enjoy here at JRGS. They are incredible. Ask any of my clients. Remember that I am the guy that provides you with the names/numbers of ALL of my customers and a link to see the pics of ALL of the buffalo my hunters kill so you can compare them to everybody else's in the business. Nobody does a better job of showing you a great hunt. I couldn't provide all of that information if I wasn't producing in spades.
Buffalo Hunts Booked this week:
Jeff...Meat Bull
Randy...Super Trophy Bull
Terry...Meat Bull
Dale/Tanner...Meat Bull
Jim...Trophy Bull
Expect your buffalo hunt with me to be a proud moment in your hunting career with plenty of heart-pounding excitement. We are not going after animals that have been trained by 10,000 tourists to stand still for the cameras like you would hunt at Yellowstone or Custer State Park. This is a different kind of an experience in a fantastic way!
"If you want a buffalo hunt you can be proud to tell your kids about, call Willie. This has been incredible. I had no idea what it was going to be this big of a deal." Joe, MN
Call, text or email today to book an great buffalo hunting experience in South Dakota. My phone and texting number is 605-228-8162. *My wife Julie's number is 605-228-7657.
Contact Information
Please call or
e-mail
me with any questions or to get a list of ALL my clients from last year.
Jim River Guide Service
Willie Dvorak
432 Railway Avenue
Mellette, SD 57461

Phone: 605-887-3561
E-mail